As a realtor, you encounter homes to go on the market that are in a variety of conditions—those that are picture perfect and those that need some work. You likely regularly walk through homes that need brick pavement repair, chimney sweeps, and fireplace rebuilds. Some issues are easy to diagnose, while others aren't as obvious. That being said, if you notice any of the following problems with your homes on the market, give Brick + Ember Outfitters a call. We can solve these issues for you!
Window Frame Brick Damage
This window frame is in need of brick repair. If it's not taken care of, water leakage could cause worse damage, so we suggest getting it taken care of sooner than later.
Cracks in the Firebox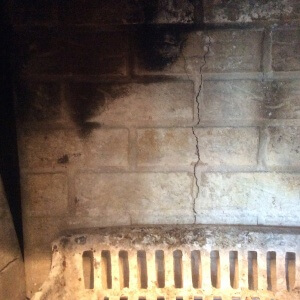 The firebox is the most visible part of the fireplace, so it's easy to see these cracks. While they're not pretty to look at, they need fixed for reasons beyond just aesthetics.
Steps in Disrepair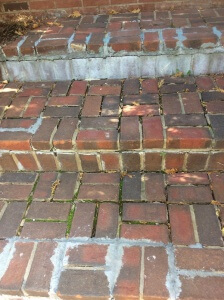 These steps are in desperate need of tuckpointing. We're your go-to for sidewalks, steps, and paver repair.
DIY Chimney Fix
Warning: don't try this at home! This is the result of a DIY chimney repair gone wrong. Thankfully, we clean up messes like this.
Spalling Brick
To a potential homebuyer, this chimney looks like work. Hire us to fix these spalling bricks and put their minds at ease!
If you notice these issues in the homes you're listing, give Brick + Ember Outfitters a call. We accommodate realtors by working on your timeframe and being pre-emptive about issues. Partner with Brick + Ember Outfitters today to fix these problems before they become more significant than they already are.